Papercut Art Of Butterflies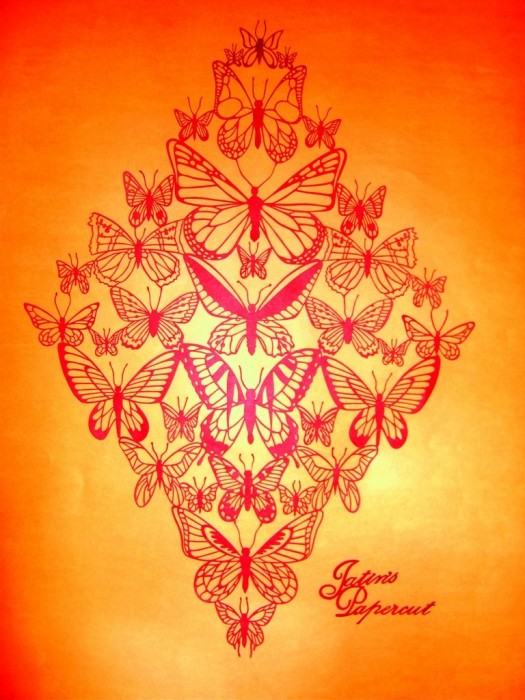 PAPERCUT ART:- papercut art is originated in CHINA 1600 years before and
soon after it spread all over the word. It is known by different names
in different cultures likewise CULT ART, PSALIGRAPHY, & SHACHI in India
also. In India it is used to make RANGOLI patterns on floor but as art
pc. I could not found other artist then myself, since last 10 years I
am working on this art and developed my own techniques and tools also.
Outside India other artists use to make their designs with one colour
paper sheet but, I make multi colour designs using different colour
papers also.
More Images