Wait is journey for us travelers
Women in burqas and a child from Bajaur and Mohmand agency areas waiting to be registered at a refugee camp near Peshawar in January. This innocent face attracted me; a question is written all over her face that what is her fault.
I completed this sketch sometime in March.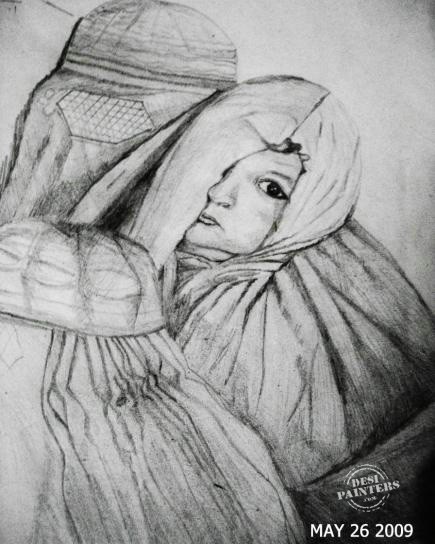 This picture was submitted by priya.
HTML Code for graphic:
More Images
One Response to "Wait is journey for us travelers"